Advanced technology in dentistry is a huge benefit in many ways. It allows dentists and other specialized professionals to make precise diagnoses as well as advise proper treatment to help remedy a functional or aesthetic issue.
We are proud to incorporate the most modern equipment at our local dental office near you. If you'd like more information about our services or you're looking to arrange a consultation with our staff, please contact us.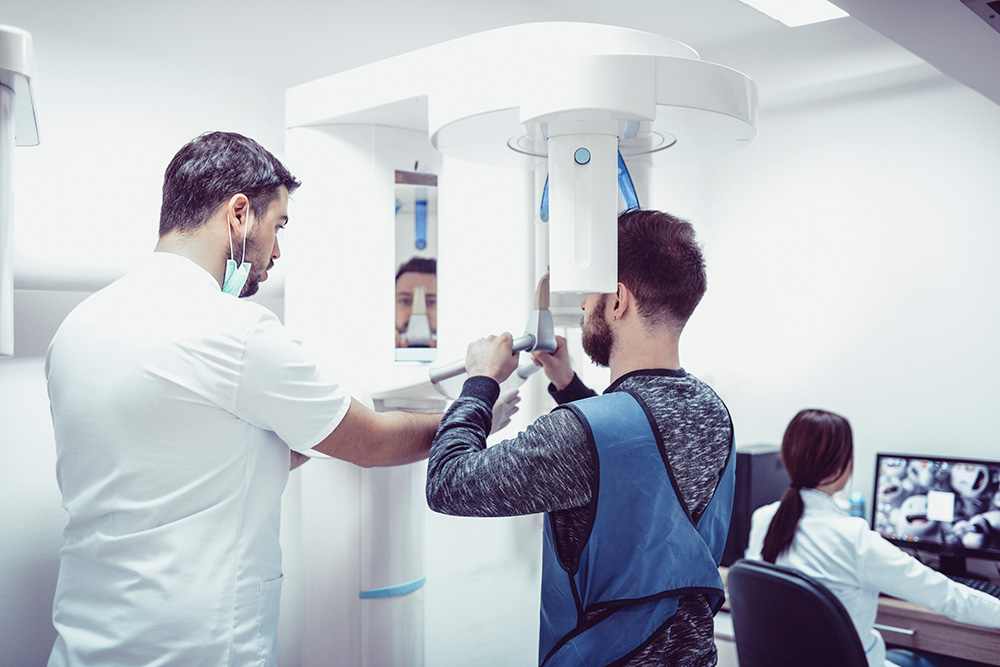 CBCT is an acronym that stands for cone-beam computed tomography. It is a unique piece of equipment that captures detailed scans of your teeth and oral cavity, jawbone, neck and throat, and even your ears and nose.
An x-ray machine rotates around your entire head in over to do this, taking hundreds of pictures from multiple angles. Be sure to stay as still as you can. This process is completely painless and only takes about a minute or so to do. The images are then sent to a computer where they are assembled into 3D figures.
In comparison to traditional x-rays, CBCT scans are more beneficial for dentists and a patient alike due to the following reasons:
The images captured are significantly more accurate.
Less radiation is emitted.
It's quick.
No discomfort or pain at all.
Takes accurate measures of your oral cavity.
Additionally, CBCT technology can help your dental team identify irregular lesions, the source of oral pain, evaluate the current condition of your nasal cavity, nerves, and sinus, as well as ensuring that any more invasive surgeries are performed as effectively as possible. These days, more and more dentists near you are relying upon CBCT scans to install dental implants.
Note: If you're pregnant, it's important to speak with your dentist as receiving x-rays of any kind may not be recommended for you.
Come into Glamorgan Dental Today
If it's time for your biannual dental checkup, we encourage you to give our team a call! If you need x-rays, we've got you covered and will ensure that you are comfortable the entire time. Of course, if you have questions at all, please let us know!
We are excited to assist you on your unique dental journey!