Although most of us don't really think about it, technology plays an important role in dental health because it allows dentists and hygienists to accurately identify any issues you may be dealing with. It also helps them provide you with the best treatment possible.
One such piece of technology is an iTero scanner. The main advantage of this machine is that it takes digital impressions of your mouth – no uncomfortable putty is needed!
At our local dental practice, we're proud to have an iTero scanner in Calgary that we can utilize to better serve our patients. If you're curious to learn more about this, get in touch with us today.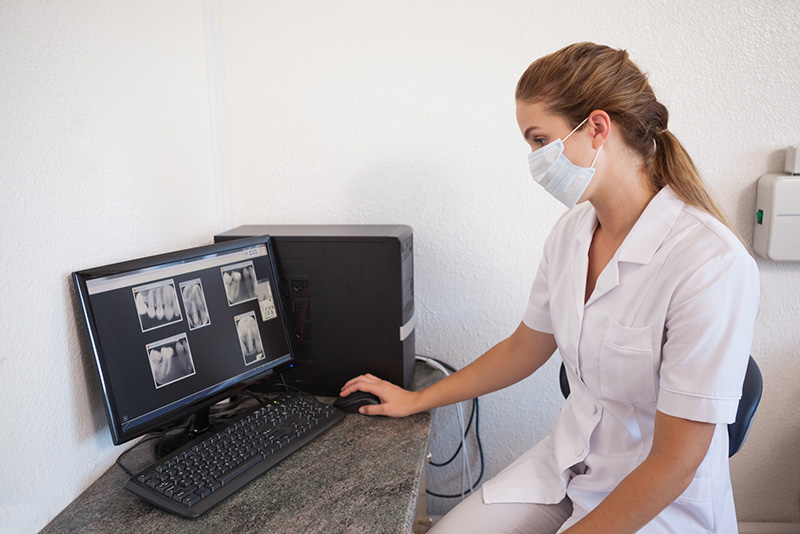 Since it scans the inside of your oral cavity, this piece of equipment is also known as an intraoral scanner.
It produces 3D pictures of your teeth and gums.
Though it can be used for a variety of dental treatments, it's particularly useful when a patient requires a dental bridge, crown, Invisalign trays, and implants.
The images made can be manipulated to show a patient what their smile can look like after undergoing a specific treatment.
The process takes mere minutes to do.
And it's completely painless!
If your dentist has recommended integrating an iTero scanner near you into your treatment, don't be shy to let them know of any concerns or queries you have. They'll be happy to explain each step to you, so you don't encounter any surprises.
iTero scanners are safe for patients both young and old, new and returning. Not to mention that you'll be in the capable hands of your dental team the whole time you're in the dental chair.
Book Your Appointment Today!
Here at Glamorgan Dental, we take pride in the fact that we only use the very best technology available; our patients are important to us and ensuring that they are given the most effective solution is important to us too. Using an iTero scanner in Calgary, we're able to preserve and promote the health of their teeth and gums.
If you're ready to schedule a consultation today, please give our staff a call, fill out the form on our website, or stop by our location in person. We're very excited to welcome you to our clinic and help you kickstart your oral health journey.